Sounds far-fetched? It's not! The field of science is a new one called synthetic genomics, combining chemical synthesis of DNA with coding software to construct pharmaceuticals and vaccines.
J. Craig Venter, the American biologist and sequencer of the human genome is at his entrepreneurial best when he imagines using 3D printers to print DNA. Venter has started working on a device he calls a teleporter, a digital biological converter that prints vaccines from downloaded software.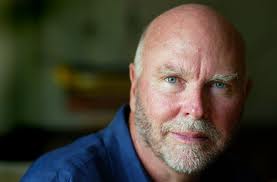 The idea came to him during an outbreak of H1N1 influenza in 2009 as a way of rapidly disseminating new vaccines to remote locations around the world to stop a pandemic from happening. How would it work? Venter believes that we can digitize the DNA of a virus like a strain of influenza and within a day build a vaccine to defeat it. His teleporter, a 3D printer with the materials needed to print a vaccine, would be made available to medical  facilities around the world. Software containing the instructions for assembling a vaccine could be sent digitally to every facility. The printed vaccines could then be used to stop an outbreak of infections leading to an epidemic.
There are challenges still to be overcome. Venter's past work shows that he is more than capable of overcoming them but nonetheless his teleporter will have to be highly accurate in its ability to assemble a vaccine molecule by molecule. Any slight variation could have unintended consequences.
Bioprinting has already been used to print veins using a patient's own cells. More complex body parts remain a work in progress.
Venter is also working in the field of synthetic biology, creating new bacteria to create biofuels and harvest hydrogen from water.