November 21, 2013 – 21st Century Technology welcomes as today's guest blogger Lily Sommers. Lily's first contribution looks at advancements in holographic imaging for mobile technology. Lily is the author of her her own UK-based blog, TechieDoodlers.com. She says she enjoys freelance writing, road trips with her pet beagle and exploring nature in all its majesty.  Her inspiration to write about science and technology comes from reading online magazines and listening to classical music. Catch her on Twitter or Google+.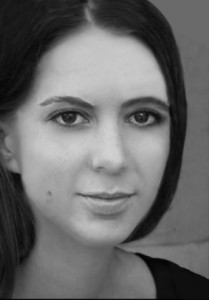 Holography imaging is changing mobile technology.  A combination of projection, lens, laser, and other technologies will soon be coming to your smartphone. According to Digital Trends, companies are shifting their attention to producing mobile phones with built-in holographic sensors, giving users a three-dimensional (3D) view of the people they are talking to. Here are some of the companies making the move to 3D.
Apple – 3D Mobile Patent
Apple has secured a patent for a 3D display. It cannot as yet be applied to existing handsets like the iPhone 5C. But the company plans to provide the best 3D experience on mobile in the near future. Despite this, O2's iPhone 5C page suggests that its current offering excels on color reproduction and response period, thanks to in-plane switching (IPS) display technology. Apple has patents on a different 3D technology for the iWatch, which will display iPhone-like features using a holographic panel.
Amazon –Hologram-like Display
Amazon has plans for the smartphone market as well offering a handset with hologram-like images and graphics. Going out of its safe Kindle zone, the advanced device allows 3D graphics to hover at all angles. What's worth noting is that Amazon incorporates their own version of retina-tracking technology, giving an illusion of floating objects and graphics. Presently the company is using the codename "Alphabet Projects" for its 3D product.
Nokia – 3D Linux Skins and Holographic Display
In partnership with chip maker Intel, Nokia is considering fusing 3D Linux skins and holographic displays in its line of smartphones. Microsoft recently purchased the smartphone division of Nokia and is integrating its research and development efforts on 3D to use "real world" gestures from its Kinect product for basic phone functions. According to the company, the holographic effects are powered by the MeeGo operating system, which is another project collaboration involving Nokia and Intel. MeeGo brings a new graphic display to smartphones and other devices including PCs and set top boxes.
Aatma Studios – Holographic Keyboard
Aside from graphics, mobile phones today can conjure holographic keyboards, through technologies like that created by Aatma Studios. A YouTube video showing a projected iPhone 5 keyboard on a wooden table went viral earlier this year. The company has also shown a holographic video projection for the iPad 3.
3D imaging for smartphones is just around the corner. What's next – a shape-shifting tomorrow?