November 27, 2013 – Let's talk turkey. After all it is U.S. Thanksgiving Day on Thursday and you may have your hands full as you prepare the turducken or whatever it is you put on the dinner table that day. Forget a specific ingredient while your hands are inside that big bird, all you have to do is ask Google for help.
That's because now if you are a Chrome browser user you can talk to do your searches. All you need to do is download the Google Voice Search Hotword extension from the Chrome Web Store. But you need to be using Chrome as your browser and not Internet Explorer, Safari or Firefox.
And Google Voice isn't limited to just query. Google Voice can update your calendar, add to your task list as well as answer your questions.
To learn more watch this YouTube video and for those of you in the United States, have a happy Thanksgiving Day tomorrow.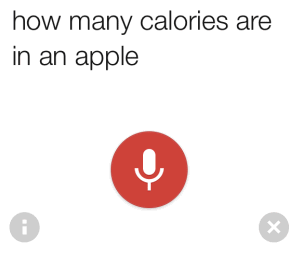 Related articles across the web