December 4, 2013 – Truly a stocking stuffer the Sensoria socks contain sensors that along with a small ankle-wearing electronic bracelet that communicates with your smartphone will help you as as a jogger or power walker track speed, distance, altitude and calories burned. And along with that Sensoria also assesses technique looking at weight distribution, how you land each foot and running or walking cadence.
This smart sock tells you if your running style is one that will lead to potential injury. The dashboard app for your smartphone can be used to identify problems and improve performance. There is even an SDK (software development kit) for those with smarts to create additional applications for different types of sporting activities. For example you can use your Sensoria socks to track how you shift weight from one leg to another when swinging a golf club.
Sensoria socks are machine washable and come with one electronic ankle bracelet, an ankle bracelet charger and the smartphone mobile app. You can get the socks in various sizes and four different colours. But it looks like these $149 U.S. a pair goodies will not be stocking stuffers this Christmas. The company hopes to ship its first pairs in March 2014.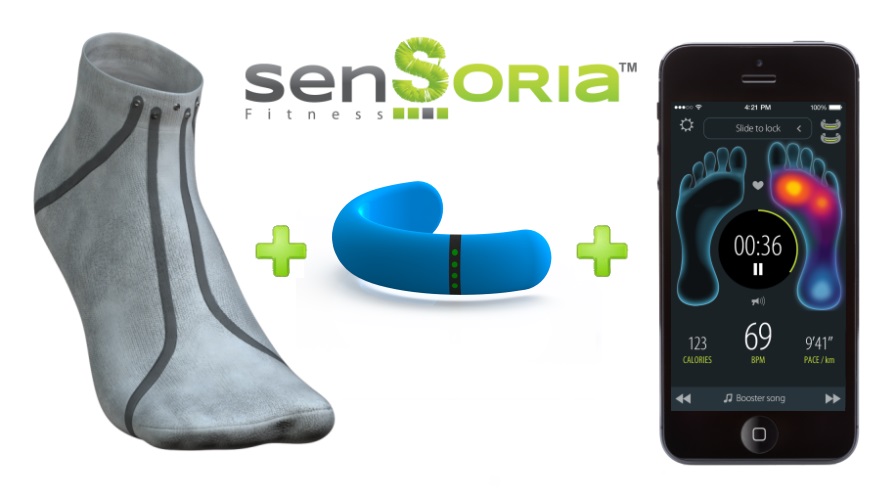 Related articles across the web