What caught my eye in the headlines this week:
Mussel Adhesive to Transform Fetal Surgery;
Despite Winter Storms U.S. Midwest Drought Continues;
Honda Acura Dealers Begin Selling Home Solar Power Systems;
Estonia Installs Nationwide EV Charging Network;
Russian Meteor Strike Leads to Call for a Global Warning System.
Mussel Glue Gives Muscle to Fetal Surgical Repair of Birth Defects
If you have ever tried to remove mussels from an underwater pipe you have an appreciation for their ability to grip and hold on to surfaces. How do they do it?
Their secret is in what they secrete, a liquid protein concoction that pushes water out of the way and hardens to become impermeable allowing the mussel to bond to almost any surface. A team of biologists at University of California in Santa Barbara have identified the 15 proteins in mussel glue and have been experimenting to develop medical adhesives with similar properties. The result, a synthetic mussel protein with similar bonding capability, that has been tested by veterinary surgeons and may soon be used in fetal surgery to deal with heart malformations, spina bifida and other congenital birth defects.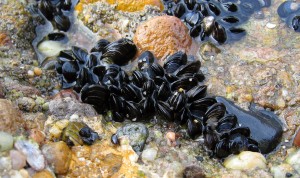 U.S. Midwest Still Experiencing Prolonged Drought
One of my readers who has made contributions to some of the content on this blog site has been making observations on his about the continuing drought that has impacted Southwestern Minnesota and much of the American Midwest. In a recent posting he described that despite winter snowfalls the soil moisture balance had yet to be restored to a level that would be described as "normal."
Winter storms are deceptive. When it snows, 25 centimeters (12 inches) of the white stuff is equal to 2.5 centimeters (1 inch) of rain. So although the snow is welcomed it isn't nearly enough to make a dent in the drought when it is only a foot deep. Meteorologists studying the current conditions believe that what the Midwest needs is between 75 and 225 centimeters of snow (equivalent to 3 to 9 inches of rain) to restore the natural water balance in the soil.
The U.S. Geological Survey map below shows drought data as of February 12, 2013 with the worst areas appearing in dark red. And long range forecasts for the rest of the winter predict no relief with below average precipitation throughout much of the Midwest.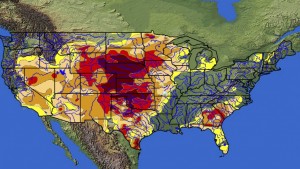 Order a New Honda and Your Options Include Home Solar Panels
Honda in 14 states in the United States is selling Acuras with an option that includes financing and installing rooftop home solar panels. The company has allied with Solar City, a solar panel installer with a different business model. Solar City gives consumers cheaper, green energy than they can get from their local utility. The company shoulders the cost of installation and the panels and  homeowners pay for the energy they produce. On average a Solar City plan saves homeowners about 10% on their monthly electricity bill. Honda expects thousands of customers to take advantage of their solar power option and has created a $65 million investment fund to finance these deals.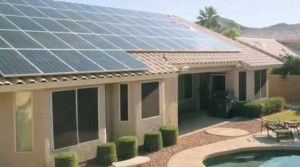 Estonia First Country to Develop Nationwide EV Recharging Network
Who would have thought that a post-Soviet republic would be the first country to develop a national grid of recharge stations for electric vehicles. But that is exactly what has happened in this West Virginia-sized country with a population of 1.3 million. The network consists of 165 direct current fast chargers, capable of recharging an EV in 15 to 30 minutes. The chargers are CHAdeMO compliant and have been installed by ABB, the Swiss engineering firm.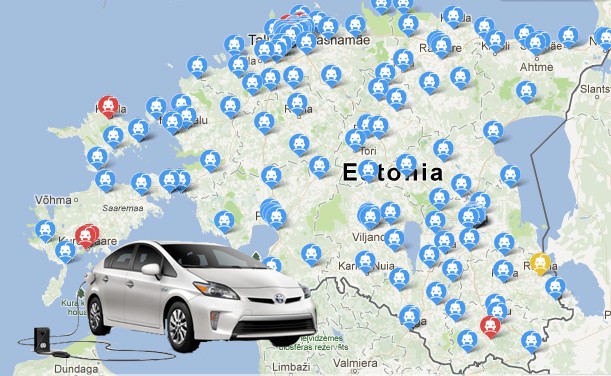 Russian Meteor Strike Leads to Call for a Global Warning System
It was only a matter of time but eventually a meteor was bound to strike a populated area of our planet. After all, since the Tunguska event of 1908, when a 40 meter (130 feet) asteroid or comet exploded between 5 and 10 kilometers (3 to 6 miles) above the Earth flattening a large area of Siberian forest, our human population has quintupled.
In our Solar System more than 600,000 asteroids and comets orbit the Sun. Many are Near-Earth Objects (NEOs) crossing the orbit of our planet from time to time. The one that exploded over Chelyabinsk in central Russia on the morning of February 14 created a shock wave that blew out hundreds of thousands of windows and even demolished a factory. NASA believes the asteroid was 15 meters (50 feet) in diameter, weighing 7,000 tons. Its trajectory was quite shallow and as it entered the atmosphere the object reached speeds of 65,000 kilometers (40,000 miles) per hour. It was a mere 30 seconds from atmospheric entry to breakup and the shockwave was equivalent to a 300 kiloton explosion.
Could a global system that tracks NEOs have provided sufficient warning to the citizens of Chelyabinsk? It is possible based on one success story from 2008 when a meteor weighing 80 tons was spotted and tracked for 20 hours before observers predicted a desert impact in the Sudan. The European Space Agency (ESA), NASA  and Roscosmos will look at both Earth-based monitoring of the night sky as well as satellites in future to better track NEOs. More than likely small ones will still surprise us from time to time. Let's hope they land where humans aren't and not in urban areas like last week's spectacular event.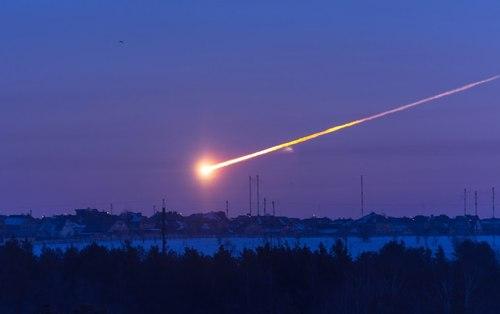 A Postscript
I hope you continue to find these headline stories interesting and am glad to have you as one of my many readers. If there is a subject we have yet to cover in science and technology that you feel has merit, please let me know, or if the muse strikes you, submit an original article to me for posting to this blog site. Your contributions, questions and comments are always welcome.
– Len Rosen