May 23, 2017 – When my wife and I were looking for new furniture earlier this year we did almost all of our searching online. Instead of going to furniture stores in the city, for the most part, we shopped by mouse and click. Four of the five pieces we ended up buying we never physically saw until they arrived at our apartment.
How are bricks and mortar stores surviving in an age when you can do shopping without ever leaving your home? The phenomenon of home shopping is no longer confined to television channels hawking their wares. Amazon is the largest retailer on the planet today. And Amazon imitators are cropping up in countries around the world.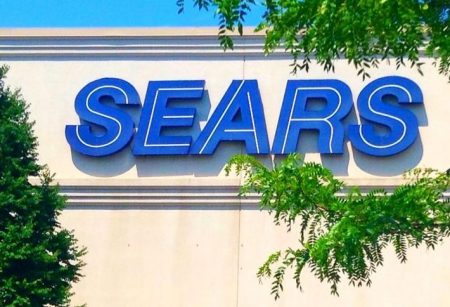 Why are large retail storefronts more the victim than smaller establishments? Because they represented in the past what Amazon has virtually become today.
Before the arrival of online commerce, we had music and video storefronts. The digitizing of these two products soon saw the collapse of the retail model. Then Amazon arrived on the scene with a foray into selling books. Bookstore chains and independents soon found their businesses disrupted and they too began to fail.
Large retail stores were the places where most of us ultimately shopped when we couldn't find stuff in smaller specialty stores. They were the reason suburban malls became destination places. But the growth of online commerce and Amazon in particular soon impacted these retail stalwarts. Macy's, JC Penney, and all attempted a stab at online presence in hope that their bricks and mortar investments would still give them a competitive advantage over virtual storefronts.
But the truth today is on display behind the concierge desk in the lobby of my apartment, and probably thousands more, as daily parcel delivery services drop off packages of all sizes ordered online.
A short list of retail giants facing massive reorganization includes the following:
Sears and its Kmart affiliate are closing 150 U.S. stores, including 108 Kmarts and 42 Sears. All are no longer viable. And in Canada, Sears, which has operated independently since 1978, appears to be about to close up shop on another 140 stores.
J.C. Penney had announced at the end of 2016 that it was closing 138 stores. Since then liquidation sales have produced a temporary reprieve for many of these storefronts. Likely many will close before the end of the year.
Macy's which shut down 66 stores last year,  plans to close an additional 34 in the next few years.
All of these large retail operations have watched profits vanish while Amazon and online retailers have flourished. And with the decline of large retail stores, another disruptive phenomenon is very much happening. It is the decline of suburban malls. They are dying on mass in the United States and to a lesser extent in Canada.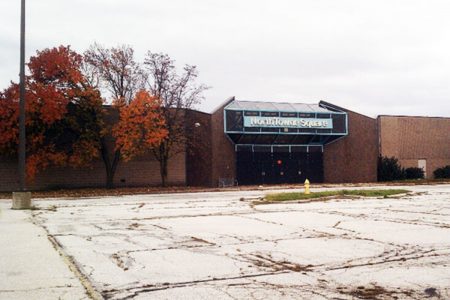 Travel to the local mall these days and witness empty acres of parking. Why? Because the retail giants that signed mall leases and provided anchor stores are all pulling out. The fallout is declining foot traffic to smaller retail tenants in these enclosed and open strip shopping communities. They are dying. With the major draw like a Macy's or Sears gone, mall-based chain stores are undergoing dramatic contraction. The worst hit includes clothing, shoe, electronics, pharmacy, and book retailers.
Just how disruptive has the online phenomenon become? Since 2010 Amazon has seen its sales revenue grow 500%. Today the online retailer does five times the business volume of Sears. And Sears revenue losses since 2007 equal the amount Amazon has gained in that same period of time.
Today 50% of American households are Amazon Prime subscribers.
In the United States, it's not the lost coal mining jobs that represent a problem. It's retail. Web commerce is a job creator. Bricks and mortar retail is not. The retail storefront apocalypse has not yet fully played out but it will be much harder to steal business from Amazon which offers an easy to navigate online shopping experience, free shipping and an average two-day turnaround on purchases. The cost of doing business on the Internet is a fraction of the cost of bricks and mortar. And automation, robotics, and the application of artificial intelligence have made online retailers like Amazon far more aware of customers' wants and needs than any department store.
Note the absence of Walmart in this discussion about retail giants. Walmart continues to maintain bricks and mortar presence while integrating online retail into a comprehensive package that it presents to customers. But it too may ultimately succumb to online e-commerce. It's only a matter of time before the retail apocalypse arrives at its many doorsteps.
Is there a 21st-century technology that could save retail? Augmented reality may provide the answer. But the retailers will need help. Today's virtual reality gear isn't meant for walking around. Augmented reality shouldn't be tied to a headset but rather needs to be virtually present whenever and wherever you go once you cross a store threshold. And before you even walk through the door it should be available to connect to you through a mobile smartphone or through virtual window displays as you pass.
In a February survey this year, Walker Sands, a marketing agency polled consumers and found that 55% thought that virtual reality could influence buying behaviour and decisions. No surprise that Google, through its augmented reality platform, Tango, is working with retailers to deliver an enhanced customer experience when visiting a bricks and mortar operation. If you want a taste of what this retail future watch this video.