December 13, 2014 – Venture Beat in its latest issue of VB News has published 8 statistics for 2014 that show just how much is changing in America when it comes to energy production. Without resorting directly to lifting content from the Venture Beat site I have attempted to highlight and summarize the content that appears in the original posting. If you like what you read here then I encourage you to go and look at the original content. You'll find the link at the beginning of this posting.
New renewable energy projects outpaced coal by more than 50 times. In 2012 the U.S. opened 5 coal-fired power plants. In 2013 just 2. And in 2014 only one. Meanwhile 3,281 Megawatts of wind, hydro, biomass and solar energy was added to the nation's power grid.
The cost to charge an Apple iPhone 6 for an entire year amounted to $0.47 USD. The 6 Plus costs $0.52 USD to charge. This amounts to 0.04% of the average American home's annual electric bill.
The year 2014 exceeded the 20th century average temperature by 0.68 Celsius (1.22 Fahrenheit) degrees. That makes it the warmest year ever recorded since humans began comprehensive record keeping back in 1880. And 14 of the 15 warmest years on record have all happened since 2000.
The bilateral climate agreement between the U.S. and China was the most dramatic breakthrough politically for fighting carbon emissions. The agreement commits the U.S. to reduce emissions by 28% in 2025 from levels recorded in 2005. China, in return, will cap its emissions by 2030 and commit itself to build renewable and nuclear capacity in lieu of coal-fired power plants to meet its growing needs.
Electric utilities committed themselves to improving energy efficiency by instituting programs to help homes and businesses moderate energy use. So rather than continuing to increase capacity the utilities can save half of what it costs to produce a kilowatt hour of electricity. This revelation came out of research done by the Lawrence Berkeley National Laboratory.
One in every 140 automobiles in the United States sold was all electric in 2014. But this may soon change with Tesla's plans to build its Nevada-based gigafactory pumping out lithium-ion car batteries. Capacity will be 500,000 battery packs  a year by 2020.
Every 3.2 minutes another roof gets covered by solar photovoltaic panels. Nine of ten face south. But in 2014 solar installers are recognizing the need to have a good percentage of panels face west. Why? Because west facing systems prove best in generating late afternoon power. And what this means is extra electricity capacity for utilities when most needed as it gets fed into the grid to meet peak electric demand.
LEDs, light-emitting diodes, were recognized for their revolutionary impact by three scientists responsible for their discovery winning the 2014 Nobel Prize in Physics. LEDs are 19 times more efficient than incandescent light bulbs and last up to 100 times longer. Considering that 20% of all the electricity we produce goes to lighting, conversion to LEDs would conserve tons of energy. At the same time for the 1.5 billion on the planet not connected to a power grid, LEDs can be run off cheap solar panels and other energy sources lighting homes everywhere on the planet.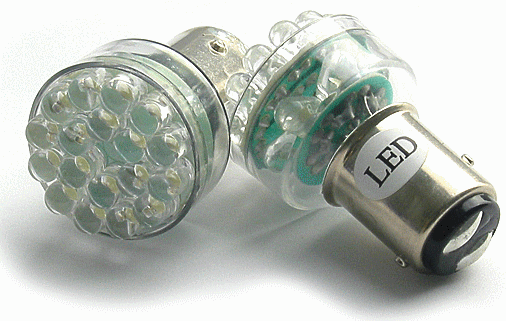 Related articles across the web