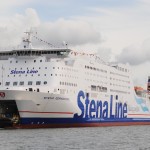 March 3, 2016 – In a sub-headline from an article appearing in The Guardian six years ago comes the following: "One giant container ship can emit almost the same amount ...
Continue Reading →
In our last blog we looked at how the packaging of goods will change as containers evolve as well as the evolution of ports and port technology. Like the ports they call on ships will ...
Continue Reading →
Humanity by necessity has to reduce its carbon footprint. We have talked about geo-engineering the planet on this blog site in a discussion focused on climate science and climate change. ...
Continue Reading →