It's July 4th and south of me my American cousins are celebrating Independence Day, the annual right of passage. Not too many countries before the United States could celebrate a national birthday. It set a trend that caught on even here with our national birthday celebrated on July 1st.
I thought today was a time for being a bit upbeat and have chosen to talk about those countries that this year's Global Innovation Index have ranked as demonstrating capacity and drive in changing the world through research and invention.
The Index looks at 142 countries measuring 84 indicators. Some of these indicators include:
political stability,
education availability,
number of post-secondary institutions and research sites,
regulatory environment,
published scientific and technical journals,
collaboration between government and research institutes,
financial resources to support innovators,
patent and intellectual property protection.
So who made the top ten?
Switzerland
Sweden
United Kingdom
Netherlands
United States
Finland
HongKong
Singapore
Denmark
Ireland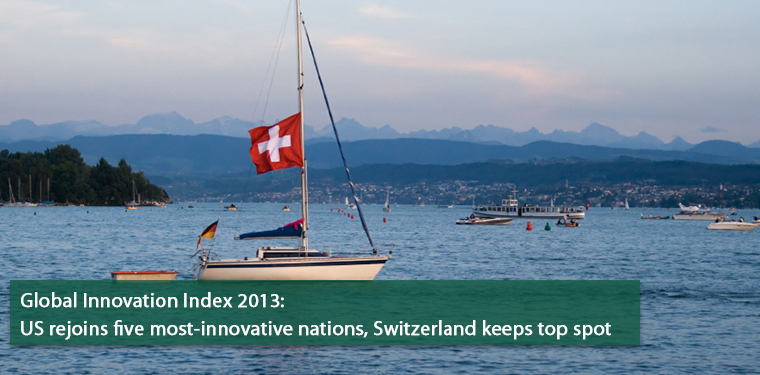 For the United States it is a return to the top 5, a nice birthday present for the country. For Canada, not so nice – a drop from the top 10 to rank number 11 this year.
Of the top 10, seven were European, two Asian and one North American. What's more interesting is not all the countries ranked as top innovators are top performing economically. For example, the United Kingdom has shown very little growth and continues to deal with high unemployment. And Ireland for some time has been an economic basket case.
Other interesting results compare countries by region. For example in South Asia, India, 66th on the global index, is number one in its region. In Sub-Sharan Africa, the island nation of Mauritius is number one followed by South Africa. In Southeast Asia and Oceania, the two city-states of Hong Kong and Singapore dominate followed by New Zealand, not Australia. In Latin America Costa Rica outranks Chile which just beats out the island state of Barbados.
In North Africa and Southwest Asia, Israel ranks number one in the region and 14th in the world, with Cyprus second and the UAE third.
Countries to watch and on the rise on the innovation index include: Republic of Moldova, China, India, Uganda, Armenia, Vietnam, Malaysia, Jordan, Mongolia, Mali, Kenya, Senegal, Hungary, Georgia, Montenegro, Costa Rica, Tajikistan and Latvia.
What seems to be the kick starter to innovation in so many countries – the development of industrial hubs that combine post-secondary institutions with government, multinational corporations and centres for entrepreneurship. Micro-credits and micro-financing availability in Developing World countries is also feeding into improved indices.
One other noteworthy item. Innovation once performed within a country tends to form what is referred to as a virtuous circle. Once a critical innovation threshold is reached investment money continues to fuel the engine, successful talent attracts more talent, and the cycle of innovation becomes endless. This is demonstrated by the fact that the top 25 ranked countries may swap positions from time to time, but continue to be in the top 25 from year to year.