December 30, 2016 – It is not too big a step to move from capturing the images of a crime scene to creating a virtual representation of it for a jury during the course of a trial. A new camera technology being used by police has the ability to capture, offload and view a crime scene. Called the Smart Scene 360, the captured images can be uploaded to a smart phone which then can be stitched together to recreate a virtual image of an entire crime scene.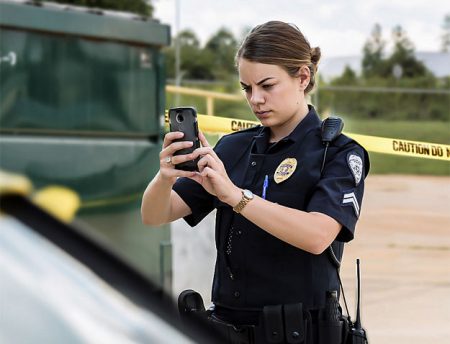 What it gives police investigators is a permanent visual record and the placement of evidence within it that can be reviewed repeatedly using virtual reality headsets to put together a comprehensive theory of how a criminal act was carried out. It is anticipated that in the not too distant future jurors will be able to view these images using virtual reality headsets. Compared to single frame photographs presented in today's trials, a virtual reality tour of the crime scene could help speed up trials. Jurors can immerse themselves in the scene, walk around, examine evidence and see a 360-degree view. The crime scene video record is permanently stored in the cloud and viewed through a secured portal to the AVaiL Web (TM) Evidence Management System.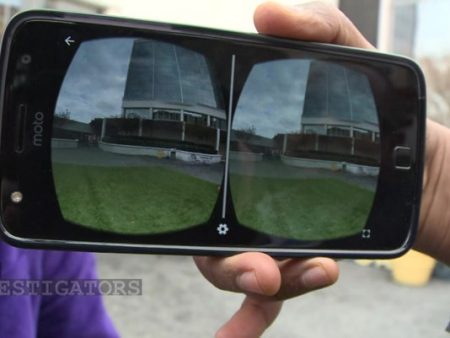 Two weeks ago a Mississippi police department, in the city of Gulfport announced it planned to deploy the technology for all its officers and vehicles. The package includes body-worn cameras, in-vehicle recording and communication, a smartphone app, and software capable of integrating all images captured to create a virtual reality view of a crime scene as officers discover it with time milestones noted.
It is not, then, too much of a stretch to imagine virtual reality recreation of the crime itself projected into a crime scene in the not too distant future. For some jurors immersion into virtual reality may be too much to bear. But for many being there and seeing both the prosecution and defense interpretation of the sequence of events within the context of the crime scene should make guilt or innocence decision making far easier.
For an audio version of this posting you can listen here.
.